Best Restaurants in Louisville, Kentucky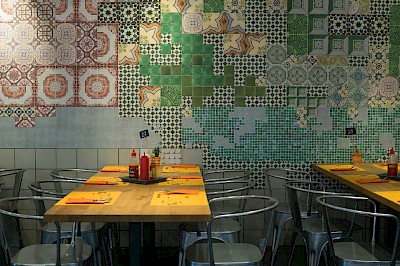 When most people think of Louisville Kentucky they tend to think about horse races and not much else. Louisville is the home of several stellar restaurants that not only provide you with delicious foods, but an impeccable overall experience. The signature restaurants are engrained within the fabric of the city and are a tourist's dream. The following will guide you through the very best that Louisville has to offer your taste buds.
Top 5 Restaurants in Louisville, KY
Louisville is far more than horses and history. It is a Southern city that is on the cutting edge in regards to the culinary arts. Whether you desire traditional cuisine or something more adventurous and diverse; this is the city to deliver it to you. Restaurants in the area have had the pleasure of being featured in an array of publications, including the following: Wine Enthusiast, Southern Living, Bon Apetit and more. If you're like us and want to experience them all, hire a charter bus for the night and stop by each for a taste test! With that being said, it is our express hope that the above information will be useful during your next adventure into the heart of horse country.