Kansas City Missiouri Nightlife Review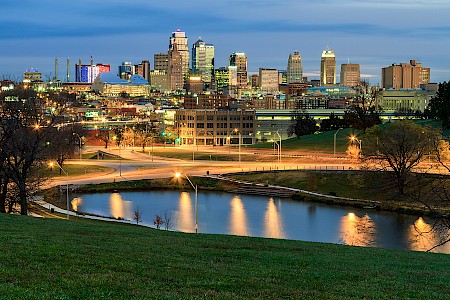 Nightlife has become an important part of the lifestyle of people in most of the cities around the world. There was a time when people preferred their beds at night after a long and tiring day of work. Not anymore! In the present day, people use their evenings and the early hours of the night to enjoy some social life, and this has caused an increase in the importance of bars and nightclubs. The same is also the case with Kansas City, Missouri, where people look to the numerous such establishments to socialize with their friends, and indulge in some drinks and dancing after a hard day's work.
Top 5 Nightlife Attractions in Kansas City, MO
Discussed below are some of the finest Kansas City Nightlife spots that are firm favorites among the people of the city.
Knucleheads
Knucleheads is extremely popular among the people in Kansas City, and offers a number of stages for performances by musicians and playgroups. Located amidst an industrial area with a series of rail tracks in the vicinity, this nightclub becomes a hotspot from Wednesday to Sunday every week. Featuring laid-back and revitalizing interiors along with lots of neon-based lighting, this is the perfect spot to enjoy some great music with a drink in your hand and your friends around. Remember to hire a party bus in Kansas City for an evening of corporate mini bus rental transportaiton.
Crossroads KC at Grinders
Crossroads KC has been the scene for numerous outdoor shows ever since its inauguration in 2007, with the illuminated skyline of the city as backdrop. In collaboration with Pipeline Productions, this nightclub offers numerous facilities that include free parking and drinks such as cold beer and other such alcoholic and non-alcoholic beverages. The adjacent Grinders eatery is a great spot for food items that include barbeque items and pizzas to help you feed your stomach. There is also an option to get VIP tickets that offer special facilities such as access to VIP-only bars as well as AC restaurant and lounge.
Howl at the Moon
Howl at the Moon is a combination of a bar and a concert venue, and has become a firm favorite among the crowd of Kansas City Nightlife. With a number of special drinks like the Howlin' Punch combined with numerous flashing lights, the venue is the perfect spot to set you dancing once the music is on. With a number of musical groups taking the stage every night, you will find it difficult to stop shaking your legs until they are too tired and give up. Select Kansas City limousine services can get you free entry to this club.
The Kill Devil Club
The Kill Devil Club is the ideal place to be if you prefer piano bars over concert venues. While at this club, you will get to experience numerous talented and mesmerizing piano performances that will sooth your nerves after the tiredness of the day. With a number of special drinks and beverages on offer, you can choose your favorite drink while you enjoy a thrilling performance by one of the many local talents that play here. Make sure you have your hotel lined up, as things can get a bit crazy here!
Green Lady Lounge
The exterior of this jazz lounge in Downtown Kansas City may not be the most appealing, but the interiors, the ambience and the music of this lounge is great. Featuring a number of local talents and artists, this lounge offers great music that perfectly demonstrates the jazz heritage and tradition of Kansas City. With a versatile drinks menu that features numerous beers and wines along with several handcrafted drinks, you will be able to enjoy a perfect evening amidst great music and delicious drinks.
With a combination of beautiful music and lovely drinks, it becomes very easy to get rid of all the tiredness of the day, and these Kansas City Nightlife clubs aim to do just that. If you need group transportation for 30-100 guests, check out our Kansas City motor coach tours.