Famous People From Overland Park, Kansas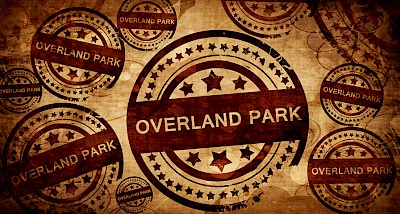 A unique city discovered in 1905, many notable people call Overland Park, Kansas home. From actors to football giants, Overland Park has been the old stomping grounds and refuge of many interesting and famous people. Here's a look at six familiar faces that hail from this incorporated "first class city."
Top 7 Celebrities from Overland Park, KS
Michael Almereyda

Michael Almereya is an Overland Park native film director and screenwriter. One of his most popular works is 2000s Hamlet starring Ethan Hawke, Kyle MacLachlan, Julia Stiles, Live Screiber, and Bill Murray. Almereyda has worked on several other films including Twister, Nadja, and William Eggleston in the Real World.

Daphne Blunt

Daphne Blunt was born in Overland Park in 1997 and began her acting career in local theatre at age 3. She landed her first major role as a part of Kayla on Disney Radio's series My Dream. Soon after, she landed her first television role on the daytime soap opera, The Young and The Restless. She has starred in several television shows and films, her most recent being a guest appearance on the show Uncle Buck.

Darren Lynn Bousman

Born in 1979, Darren Lynn Bousman has garnered a reputation in thriller films. He wrote and directed the script for Saw II, Saw III, and Saw IV along with band Mudvayne's music video, Forget to Remember. After finding success with the Saw series, Bousman directed several films including 2010's Mother's Day and 2011's 11-11-11. Price4Limo has supplied charter buses for many of Darren's movie sets.

Deborah Bryant

Born in 1946, Deborah Bryant hailed the crown of Miss Kansas in 1965 and Miss America in 1966. When she returned home they had a parade for here in which Bryant rode in a limousine to greet the crowd. After her stint as Miss America, Bryant studied at the University of Kansas and became a community activist in Arizona.

Andrew Gachkar

Born in 1988, Gachkar is a former NFL special teams linebacker playing for the likes of the San Diego Chargers and the Dallas Cowboys. He began his football career playing for the University of Missouri as a strongside linebacker before being drafted to the NFL in 2011.

Sarah Lancaster

Sarah Lancaster was born in Overland Park in 1980. She has starred in several television shows and films. She is most known for her roles as Rachel Meyers in Saved by the Bell: The New Class and Ellie Bartowski in the popular comedy series, Chuck, and as Chloe Grefe in Lover's Lane. Lancaster has guest starred on several shows including Everwood, Boston Public, Dawson's Creek, That 70's Show, and Code Black. Lancaster's film credits include in several films including Catch Me If You Can, Cruel Intentions 2, and The Good Doctor. Sarah is no stranger to the local nightlife!

John Lehr

Comedian John Lehr was born in Overland Park in 1965. He has starred in several films and televisions shows. He's best known for his role on the popular Hulu series, Quick Draw and was the co-creator of the TBS series, 10 Items of Less starring Jennifer Elise Cox and Kim Coles. Lehr also played one caveman in the popular Geico Insurance commercials. Prior to pursuing acting full-time, Lehr was a teacher at an elementary school in Chicago.
The Honorable Mentions
Overland Park is the home and former birthplace of many famous faces. However, there is a few plants that grew up in the city, but weren't born here. Comedian Ron Riggle, Actor and Screenwriter, Paul Rudd, and Senator and former vice-presidential hopeful, Tim Kaine. If you would like to take a tour of some of the more famous homes in the area, book a party bus rental from us today!