Budget Hotels in Kansas City, Missouri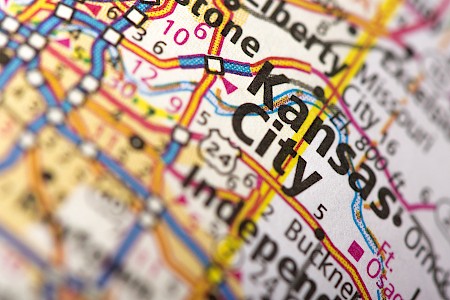 Budget Hotels in Kansas City, MO written by: Debdorshi Kansas is the largest city in Missouri and plenty of people come here throughout the year for business or personal reasons. You will find a lot of budget hotels here.
Top 5 Affordable Hotels in Kansas City, MO
Some of the best budget hotels in Kansas City, MO are:
Fairfield Inn Kansas City Airport
11820 New Plaza Circle, Kansas City, MO 64153
This is one of the most popular budget hotels in Kansas City. It is a 3 floored hotel with as many as 129 rooms. The rooms at the Fairfield Inn are quite spacious with all the basic amenities like coffee maker, WiFi and mini fridge. They also serve a complimentary breakfast to all their guests. There is also an indoor swimming pool which is open to all guests. Apart from that, they also have a 24-hour exercise room. Hence, you can work out anytime you want. Our limo rentals in Kansas City service this hotel and many others nearby.
Hampton Inn Kansas City
8551 Church Road, Kansas City, MO 64157
The best thing about this hotel is the convenient location. You will find plenty of shopping plazas around the Hampton Inn. There are also several good dining options near the hotel. Their breakfast buffet spread is also very good. You will get a wide variety of dishes like sausages, French toast and juice. Many business houses also prefer this hotel for conducting meetings or seminars because of the 24-hour business center. The hotel also has a very spacious lobby where you can just sit and watch the TV. Parking space is also quite big and is free for all guests.
Fairfield Inn Kansas City Downtown Union Hill
3001 Manin Street MO 64108
This hotel is located in the Union Hill region, which is one of the most historic parts of the city. Many popular landmarks like Liberty Memorial or Union Cemetery are nearby. It is a nonsmoking hotel with around 100 rooms. They have a fitness room. But the good thing about them is that , if you want to work out more intensively, then they will give you free access to another health club which is 4 blocks away from the hotel. Our charter bus rentals can pick you up and take you to the Fairfield Inn.
Plaza Hotel
11828 NW Plaza Circle, MO 64153
Conveniently located near the airport, this is another very good budget friendly hotel. The staff is very welcoming and friendly. The rooms are also quite spacious and come with all the basic facilities which you will need. There is also a well-stocked library which you may use. Apart from that, meeting rooms, business rooms and web conferencing facilities are there to satisfy the needs of the businesses. There are also some great restaurants in the area.
Super 8 Kansas City Airport
11900 NW Plaza Circle, MO 64153
This hotel is just a 5 minute drive from the Airport. They also allow pets. Hence, if you are traveling with your dog or cat, this will be a very good choice. In case you have a flight to catch, they will arrange transportation for you. Super 8 also provide a good continental breakfast to all their guests. There is also a very popular sports bar just near the hotel.
Thus, we see that Kansas has plenty of budget hotels and the hotels are also spread throughout the city. If you plan to go out as a group, be sure to check out our party bus rentals! Hence, wherever you want to stay, you will find a budget hotel nearby.