Budget Hotels in Des Moines, Iowa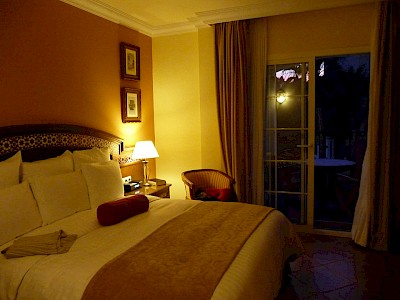 Des Moines is a city for everyone. Whether you would like to hear some live music on a Friday night or see art and museums with the whole family on a Sunday, it's all in this tiny piece of land in Iowa. You won't need to worry about where you'll stay as listed below are 5 of the budget hotels in Des Moines .
Top 5 Affordable Hotels in Des Moines, IA
Days Inn West Des Moines

1258 8th St, West Des Moines, IA 50265

Nearest the Interstate and the Des Moines Airport is Days Inn. Most families stay here due to its convenience going to Val Air Ballroom, Historic Valley Junction and Adventureland. Days Inn has an indoor pool with a handicap chair access and a free parking lot which most guests find most convenient. One of the highlights of this hotel is its buffet intercontinental breakfast. A weekday overnight stay in this hotel would set you back at least $69.95. Contact us if you need airport limo services in Des Moines.

Comfort Inn and Suites Event Center

929 3rd St, Des Moines, IA 50309

If you're looking to attend an event in Iowa Event Center, this budget hotel is right for you as it is approximately only 2 minutes away. Comfort Inn and Suites is a pet-friendly hotel which also offers a free shuttle service from and to the airport. Many different tourist attractions are also nearby such as Principal Park, Gray's Lake Park, Water Works Park and Ingersoll Dinner Theatre to name a few. They also have a fitness center free for use to all guests. A king bed room charges you $118. Our party buses and shuttles can pick you up from the airport as needed.

Microtel By Wyndham

8711 Plum Dr, Urbandale, IA 50322

In Urbandale, you will find this budget hotel. For just $80 a night, you get to enjoy the comfort and quiet that is offered by Microtel. The nice and friendly staff will surely take you aback as they offer service worthy of a 5-star rating. Visitors of Iowa usually choose to stay here as it is near a lot of tourists destinations which can't be missed. The Microtel is near some of the best restaurants in the area.

Coflax Inn

1402 N Walnut St, Colfax, IA 50054

Never judge a book by its cover so should you never judge Colfax Inn for its exteriors. All the rooms in this budget hotel are spacious for its price. They have offerings similar to bigger and more expensive hotels like a free buffet breakfast, indoor pools, a bath tub, free Wi-Fi and to add is a self-service laundry free-of-charge. Guests are usually welcomed by the owner and greeted by polite front desk staff. If you are looking for a no-frills overnight stay in Iowa, this place should be on your list. All these pleasantries would only steal $60 from your pocket each night.

Baymont Inn and Suites

4685 NE 14th St, Des Moines, IA 50313

This non-smoking hotel offers all amenities to feel right at home in Des Moines. Have a goodexercise session in the morning before making your way to their tasty continental buffet spread. You can also unwind at the heated indoor swimming pool or play a few games in the hotel's arcade. Should you have more time in your hands, why not watch a movie at the mini-cinema lounge which boasts of a 65-inch flat screen TV and cinema seats. You may opt to choose an oversized room perfect for your whole family and will only cost you $89 a night. This hotel has plent of parking spots for large vehicles like tractor trailers and charter buses.
You are sure to maximize your value for money with these budget hotels while still enjoying the luxuries of 5-star stellar services in Des Moines.