Best Restaurants in Iowa City, Iowa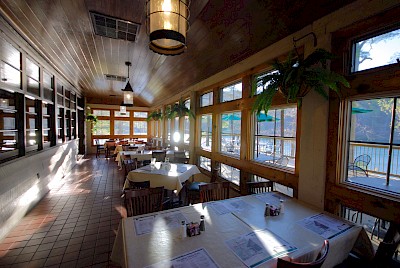 Choosing where to eat out in Iowa City can be something of a challenge. This is because there are countless restaurants that dot the city. If you are new to the place, you might have a hard time deciding on any single one of those restaurants. Thankfully, you do not have to try each eatery to decide which one you like most. Here are some of the best restaurants in Iowa City
Top 5 Best Restaurants in Iowa City, IA
Orchard Green Restaurant and Lounge

521 S Gilbert Street, Iowa City, IA 52240

Orchard Green is regarded as the best restaurant in all of Iowa City. The quality of food served at this restaurant is nothing if not superior. The atmosphere is also rather lovely. The staff is friendly and the service is quick. The menu is also rather diverse and includes such dishes as lamb chops, saltimbocca, pork, fish, chicken and beef. The desserts are also a heavenly delight. To make things better, the food is reasonably priced. There is little to complain about this restaurant. If you are brining an Iowa City party bus full of people, please call ahead and make a reservation.

Baroncini

104 S Linn Street, Iowa City, IA 52240- 1800

When it comes to Italian food in Iowa City, Baroncini is truly the place. The restaurant is well known for preparing authentic Italian dishes. The pasta is homemade, something for which regulars are incredibly grateful for. The ambience of the place is nothing short of elegant. It makes a great venue for intimate and special events. There is soft music that normally plays in the background, which makes the restaurant all the more friendly. The food is also quite affordable.

La Regia Taqueria

436 Highway 1 W, Iowa City, IA 52246- 4200

This is the go- to restaurant for authentic Mexican dishes as many Iowa City residents will tell you. The food is nothing if not great, and the menu includes many Mexican dishes. Some of the items on the menu include Caritas, Burritos, Chorizo and the legendary steak tacos. Their fish tacos are also tasty. The service is remarkably fast, and the staff is very friendly and helpful.

Joseph's Steakhouse of Iowa City

212 S Clinton Street, Iowa City, IA 52240-4028

Joseph's Steakhouse is certainly one of the best in Iowa City for many reasons. For one thing, their steak is way above delicious. The ribs are also rather well done. Their menu is also diverse, and includes seafood. Vegetarians and vegans are also well- catered for at this restaurant. The food might be a bit pricey, but it is worth every coin you spend on it. If you want to have an amazing evening, book a limo service in Iowa City from Price4Limo.com.

Sun Café

1681 S 1st Avenue, Iowa City, IA 52240-6046

This café is well known for its mouth- watering Asian cuisine. It is a family- run business. It is a small restaurant, but this makes it perfect for intimate events. The food served is of top quality, and it is also served in generous proportions. If you wish, you can wait and watch your favorite Asian dish being prepared. It makes for an enlightening experience. All in all, this is a lovely restaurant that serves excellent food.
If you wish to have a lovely dining experience in Iowa City, be sure to visit some of these restaurants. You will certainly not be disappointed. If you need group transportation for a birthday party or corporate outing, search for Iowa City charter bus rentals now!