Fort Wayne Nightlife Review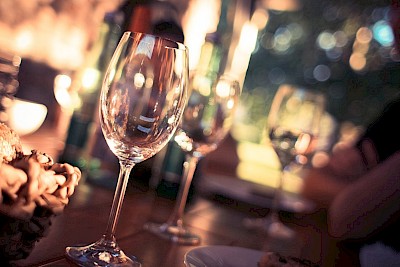 Do you enjoy the nightlife? Then you may frequent the night clubs or bars. Those of you who reside in Fort Wayne Indiana have lots of opportunities to enjoy its nightlife. This city is situated in the northeastern portion of Indiana. It has many attractions such as its Museum of Art, and the 1860 Cathedral of the Immaculate Conception. However, the nightlife is what really rocks this city.
Continue reading on as you are presented with the spots that brighten up Fort Wayne Nightlife. Here is a list of the 5 best bars/nightclubs in Fort Wayne Indiana. It is important to note that these nightclubs are defined as the best based on their popularity. This admiration was acquired through extensive research and customer opinion.
Top 5 Bars & Nightclubs in Fort Wayne, IN
The Black Dog Pub

6230 Covington Road Fort Wayne, Indiana, 46804

The Black Dog Pub is perfect for people who may just want to go out but may not want to really get down on the dance floor. It was created in 2002. It offers excellent food, and great drinks at very affordable prices. The opening hours are 11 AM to 1 AM each Monday to Saturday but on Sunday the hours are 12 PM to 1 AM. If you plan to get a bit saucey, be sure to book a limo rental in Fort Wayne and have your private chauffeur take you around for the evening.

Early Birds

4201 N Wells Street, Fort Wayne, Indiana 46808

Fort Wayne Nightlife would not be complete without a look at the Early Birds Night Club. This club and lounge has many specials. For those ladies who love to dance the night away. You can check them out each and every Saturday. You will enter for free once you get there before midnight. Additionally, you get many premium drinks at very low prices. This club also provides that special VIP area where you can sit and chill with friends in the wonderful party atmosphere for a special fee of course. It is opened on Fridays from 9 PM to 3AM and on Saturday From 9PM to 3AM.

Flashback on the Landing

118 W Columbia Street, Fort Wayne, Indiana 46802

Another one of night club that keeps Fort Wayne alive is the Flashback night club. It is opened each Friday and Saturday from 9 PM to 3AM. This club is perfect for those who want to experience that back in time feeling. It focuses on music from the 70's and comes right up to modern day. It is a part of the Fort Wayne Nightlife that will take you back in time. If you've hired a party bus in Fort Wayne, be sure to stop by this club for some sheer craziness.

The Brass Rail

1121 Broadway, Fort Wayne, Indiana 46802

Looking for live performances? If your answer is yes then the Brass Rail is the Bar for you. It offers high quality performances each day. It is opened from 3PM to 3AM daily. This is a part of Fort Wayne Nightlife that you will enjoy.

Club Soda Bar

235 E Superior Street, Fort Wayne, Indiana 46802

Another bar that presents that live atmosphere is the Club Soda Bar. It gives you that smooth Jazz that clubs you to easily dance the night away. It is open every day except on Sundays. This is a great spot to enjoy Fort Wayne Nightlife.
To conclude you night owls living in Fort Wayne, Indiana have many places to choose from as it relates to night action. The above mentioned spots are merely but a few of the many locations that can provide you with tremendous pleasure during the night. If you are ever in Fort Wayne and plan to go out as a group, book a bus charter and head over to one of these locations.