Chicago Nightlife Review
---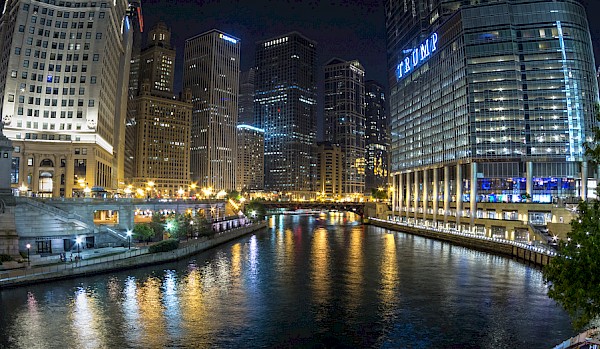 The perpetual energy that characterizes Chicago is an enough proof that it is not limited to nighttime entertainment. Starting from the famous River North which is endowed with not only lively bars but also staffed with young professionals in this industry. These make Chicago an incredible place to spend a night. Chicago also is also well endowed with swanky clubs that are lined down the block and these are what make nightlife in Chicago something distinct.
Top 5 Nightlife Attractions in Chicago
The Variety of Styling Music

A night in Chicago also presents you a wide variety of live styling of music that you can choose from. If you love music then spending nightlife in Chicago is what you should consider. The range of live music from an incredibly catchy jazz to a double based punk just make the night memorable. In the same way that any other business flourishes, the nightlife in Chicago is an enterprising market. One distinct characterizing and a trending aspect is Tequila. This is taking over the scene in modern bars. The nightlife in Chicago makes the city to lash out once again in a distinctive way that revives the speakeasy. If you need transportation anywhere downtown, check out our Chicago party bus rentals.

The Drinks Served in Clubs and Bars

For instance, the Wicker Park`s Violet Hour (1520 N Damen Ave, Chicago, IL 60622) entrance has the ability to mask the identity of the place. The place is quite difficult to establish at this time not unless the yellow light bulb gets hold of your eyes. Another thing that it taking the nightlife in Chicago by storm is the cocktail hours; it is progressing rapidly with time; this can be established by the rates at which not only bars but also clubs introduce signature drinks which are original. If you plan to party with some friends, be sure to hire a limo service to take you around.

After Hour Performances

This means that nightlife in Chicago cannot be merely defined as a dance club or a bar. This does not mean that this scene does not appeal to some people. It also does not imply that there are no other options for after hour that best suit locals and visitors. This is because other presentations and sources of entertainment like comedy clubs, theatrical acts as well as musical performance are always available.

Bars and Clubs

The numerous bars and clubs are focused in availing carefully vetted selections that enable you to be able to not only explore but also have a better experience of nightlife in Chicago. Some distinctive places like the Studio Paris Nightclub (59 W Hubbard St, Chicago, IL 60654) situated at Chicago`s downtown around the neighborhood of River North are incredible places to spend your nightlife in Chicago. This place offers you an opportunity to dine on distinctively classic French cuisine at the Paris Club. Later at 10 pm, the club opens its doors right on the rooftop introducing you to a memorable way to spend nightlife in Chicago.

Distinct places

The Underground Chicago is also not very far from other nightclubs and hotels in the area. This is one of the hottest dance clubs in the city and trust me nightlife in Chicago in this club will make you desire to visit the city over and over again. The Second City lies directly north of the downtown, and can easily be reached by a motor coach bus. This is famously known for its culture of launching biggest names in the business. Who knows you can have a great time at this place when you have decided to spend your nightlife in Chicago. If you are the type that likes loud music then these hot spots are perfect for you.
Nightlife in Chicago is more than what you think and you cannot afford to evade trying it out.