Attractions in Gainsville, Florida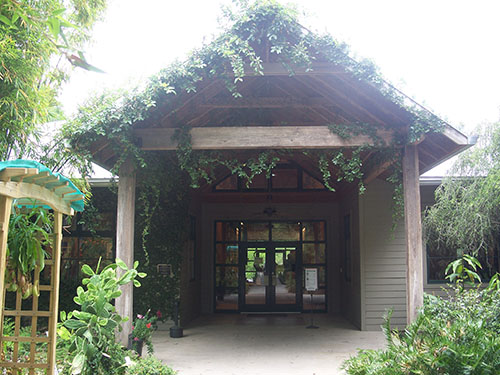 In addition to the University of Florida, Gainesville is a growing city with plenty of fun activies to do. From parks to museums you'll find an exciting way to spend the day at one of these places.
Here are the Top 5 Attractions in Gainesville
1. Ichetucknee Springs State Park
Located in the northwestern area of Fort White, this 2,241-acre National Natural Landmark has an abundance of limestone outcrops and hardwood hammock. Raccoons, white-tailed deer, and wood ducks thrive in this Ichetucknee Springs State Park. One of the most popular summer activities here is tubing down the 6-mile long Ichetucknee River in an innertube. Swimming, scuba diving, and snorkeling are also extremely popular summer activities in the cystal clear waters of the Ichetucknee River where the temperature is 72 degrees Fahrenheit (22 degrees Celsius). This makes for a cool and refreshing escape from the humid afternoon temperature in the region.
2. Devil's Millhopper Geological State Park
In the northwesternmost area of Gainesville is a 71-acre Florida State Park which is actually a 120 foot deep sinkhole that is 500 feet across. The 236-step boardwalk was built in 1976 to protect the soil from people traveling down to the sink. Several springs contribute to the pond at the bottom of the sink hole where a signicant number of marine shells, shark teeth, and prehistoric fossils were unearthed. The park may not be that big but it has three unique ecological environments brought about by exposure to the elements. There is a sandhill environment where pine trees are the predominant flora. Another is the most soil where the hammocks thrive along with broadleaf trees and other low-lying vegetation. Lastly, the swamp areas hold the other organisms that thrive in persistent wet conditions all throughout the year.
3. Florida Museum Of Natural History
The Florida Museum of Natural History is situated on the University of Florida's campus grounds. The museum's most popular features include a live butterfly display, a dinosaur fossil exhibit spanning five geologic time periods, and more. FLMNH is composed of several facilities. The main exhibit is housed in the Powell Hall which showcases Florida's historic peoples, fossils, and other plant and animal life. Dickinson Hall maintains more than 25 million archeological artifacts and objects. The Randell Research Center, a research and education program, is affiliated with the museum's South West Florida Project.
4. Kanapaha Botanical Gardens
This 62-acre botanical garden was established in 1978 and only opened to the public eight years later. In 2005, the Kanapaha Botanical Gardens was recognized as having the largest public bamboo garden in Florida as well as biggest herb garden in the Southeastern region.
5. Samuel P. Harn Museum of Art
As a university art museum, the Samuel P. Harn Museum of Art is one of the largest of its kind in the South. It contains over 6,200 artworks permanent exhibit, not including a collection of temporary exhibitions. The museum's permanent exhibits is centered on African, Asian, modern and contemporary art, and photography.
If you're looking to visit these places then you'll need some form of ground transportation. Why not hire a charter bus in Gainesville, FL especially if you're traveling with a large group of people. Want something a little more lively with plenty of room for everyone? Check out our party bus rental in Gainesville that we have available for your next special event. Our Gainesville limo service is also available for more formal or intimate events. You can also check up on what events and conferences are happening in Gainesville that you may need transportation for.