Colorado Springs Nightlife Review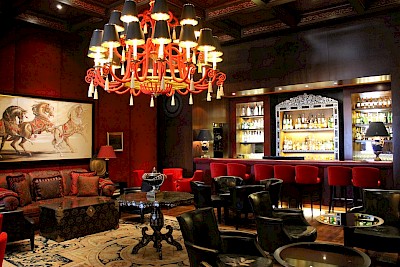 The city of Colorado Springs offers very vibrant nightlife attractions. In particular, the downtown area is quite literally crammed with a variety of bars and nightclubs. So you can be assured you will be spoiled for choices when it comes to determining the ideal option for your requirements and inclinations. Also, there is also a great diversity to this city's nightlife scene, and there is always something suitable for virtually any sort of preference. Well then, here is a Colorado Springs nightlife review, which can point you in the right direction, the next time you find yourself in this region.
Top 5 Bars & Nightclubs in Colorado Springs, CO
Cowboys

25 N Tejun Street, Colorado Springs, CO 8093

Cowboys is arguably the very finest country music bar Colorado Springs. It comes with a dance floor along with a stage. The latter of which hosts live music entertainment on a regular basis. This nightclub hosts the most popular DJs from the various local country music radio stations as well.

Dead Ant Tavern

4348 Montebello Dr, Colorado Springs, CO 80918

This is one of the city's trendy sports bars. It presents a great ambience for both diehard sports enthusiasts and regular pub crawlers alike. Dead Ant Tavern also hosts captivating drinking special offers on a frequent basis. For instance, there is the Monday men's night where all drinks are offered less 75 cents. This nightlife establishment also hosts a wide variety of live shows that are performed by fledging locally based bands. While karaoke sessions are held every Monday nights. Want to visit this bar and a few like it? Book a party bus rental in Colorado Springs and bar hop all night.

15C Club

15 E Bijou Street, Colorado Springs, CO 809O3

This popular nightclub is situated in an alley at the very heart of downtown Colorado Springs. Essentially, 15C Club can be appropriately described as small, yet cozy and friendly nightlife establishment. One of its main allure is the excellent martinis it serves its patrons.

O'Furry's

900 E Fillmore Street, Colorado Springs, CO 80907

O' Furry's is reputed as being one of the oldest nightlife establishments in this city. Generally speaking, it is a 'neighborhood pub' that is situated on the old northern area of Colorado Springs. It usually makes it a point to host live music, each and every weekend nights. While for sports enthusiasts, it comes with a volleyball court in its outdoor area. Don't forget to rent a Colorado Springs limo for a great night to remember.

Jack Quinn's Irish Pub & Restaurant

21 S Tejun Street, Colorado Springs, CO 80903

Jack Quinn's happens to be a nationally acclaimed Irish pub. It is just a block away from Antlers Hilton, and occupies 2 capacious floors. The first is the restaurant's dining area. While the second is exclusively dedicated as full service bar. This Irish pub is always a beehive of activities all through the year. As such, it hosts live music entertainment, authentic Irish cultural events to name but a few of breathtaking entertainment it offers.
As you can evidently see from this Colorado Springs nightlife review, this city does indeed provide numerous of options to choose from. The establishments listed here are by no means the only you could ever settle for. Rather, these are the most popular. If you want to visit even more bars and nightclubs, you can hire a charter bus rental and start your own pub crawl.