Best Restaurants in Colorado Springs, Colorado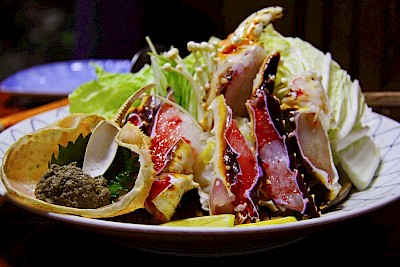 One of the most important things when you travel to a new area is knowing where to eat. You want something that's going to taste great and really let you explore the area a bit more. By knowing the best restaurants in Colorado Springs you can cross one more place off your bucket list to visit.
Top 5 Best Restaurants in Colorado Springs, CO
Edelweis German Restaurant

34 E Ramona Ave, Colorado Springs, CO 80905

If you're looking for some really great German food you're going to absolutely love Edelweis. They have some of the classics and the most recognizable foods you'll find anywhere and they have music as well. It's open from lunchtime to late dinner and you'll find all the rustic food you'd expect from a German establishment. Even better, you're going to find all of the traditional beer garden drinks you would expect, and at moderate prices too. When Octoberfest rolls around, rent a party bus in Colorado Springs and head over to Edelweis

Shuga's

702 S Cascade Ave, Colorado Springs, CO 80903

Looking for something a little bit more eclectic? Then you'll definitely love Shuga's, which offers a range of small plates with food from all over the world. It's inspired by a little bit of everything and it's definitely a creative and unique place. The food is moderately priced and you also have options like cocktails, coffee and more. Open from lunchtime until midnight, you're definitely going to have fun at this retro little place.

Sonterra Grill

28B S Tejon St, Colorado Springs, CO 80903

Known for southwestern fare, the Sonterra Grill is a little upscale while still keeping the casual atmosphere that makes you more than happy to come back again and again. It offers things like cocktails and guacamole alongside some of your favorite Mexican food, seafood and tapas. A little bit of the old mixed in with the new, it's a place you definitely have to see for yourself. This staple is favorited by many famous people from Colorado Springs.

Paravinci's Italian Bistro

2802 Colorado Ave, Colorado Springs, CO 80904

Italian is always a great food choice when you're going somewhere new and with Paravinci's you're going to get the best that Italian has to offer. They're open midday to late evening and have classic style dishes that are made entirely homemade including excellent sauces. With some really great desserts and a moderate price tag, they're going to make you want to try a little of everything. For large families, hiring a Colorado Springs limo service and dining together is the perfect evening.

Caspian Café

4375 Sinton Rd, Colorado Springs, CO 80907

Finally, we have a little bit of Mediterranean flare to choose from. This restaurant also has moderate prices, but offers a great mix of Greek and Middle Eastern foods that you won't find anywhere else. What's even better about it is you're going to find belly dancers for an awesome performance while you're eating. Dinner and a show, when the food is already something spectacular, is definitely going to make you want to come back, especially when it's such an elegant place at the same time.
Any of these restaurants is going to make you wish you had a little bit more time to spend on your trip so you could eat there again and again. After all, what's better than some really unique fare in a totally new place? For large groups passing through with a charter bus, be sure to make reservations in advance. With a little bit of everything to choose from, including food from all over the globe, this is a really fun little town, and one you'll be visiting again very soon.