Sacramento Nightlife Review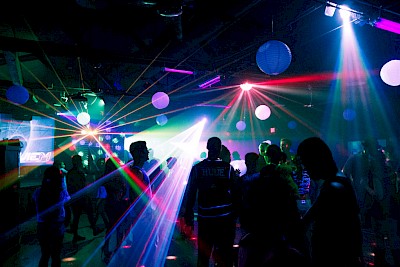 For those looking to have a crazy fun filled night and a sizzling dance floor in Sacramento, brace yourself because the nightlife in this place is like no other. The bars and clubs located in Sacramento offer the best and unique vibes for a night out. After careful selection and comparing among all amazing clubs in this city we narrowed down to five of the BEST clubs and bars that will ensure you have an unforgettable night!
Back Door Lounge

1112Firehouse Alley, Sacramento, CA 958142

Hidden out of the way in Firehouse alley in Sacramento, is The Back Door Lounge with a modest food menu, classic cocktails and an amazing yet luxurious interior décor. This place presents you with highly experienced and knowledgeable bar tenders who will mix you some of the best cocktails you have ever tasted and ensure you have an unforgettable night. With live music at the bar you are assured of an amazing night. And if you need a limousine service in Sacramento, call Price4Limo.

Mecca Club

701 Sunset Ave, West Sacramento, CA 95605

An awesome dive bar tucked away in the west of Sacramento with some of the friendliest and welcoming bartenders and regulars. In this hidden paradise you will be served ice cold delicious drinks! If you are looking for a place to enjoy a great karaoke night, chill out with your friends or to have the craziest night of your life Mecca Club is the place to go.

Mix Downtown

1525 L St, Sacramento, CA 95814

With the state of the art interior design this nightclub brings hype into Sacramento's growing nightlife. This place creates an inviting social scene with elevators and stairs that lead to the rooftop that has fire pits, heated lambs and spacious bars. You can dance your night away on the intimate and spacious dance floor or choose to hang out in the semi-private booths. Not only is it a bar it is designed to host business meetings, cocktail parties and events. Bring all your friends by renting one of our party buses in Sacramento! At mix Downtown you are spoilt for choice with their expansive wine list, hand-crafted cocktails and seasonal small plates menu.

The Shady Lady Saloon

1409R St, Sacramento, CA 95811

Rated among the 25 top best bars in the entire United States the Shady Lady Saloon offers you a great experience with live music and classic cocktails. You can dance and have fun all night with no worry for they are dedicated to making sure your needs are met. Having highly skilled bartenders who can craft you a delicious classic cocktail and a state of the art sound system it is a car service airport transportion your experience will be unforgettable. If you find your Shady Lady or gentleman, be sure to have an affordable hotel lined up for the night!

Pre-Flite Lounge

1011, 10th St, Sacramento, CA 95819

The lounge has an excellent juke box that keeps the music flowing through the night. It's not only this that makes it one of the greatest places to go to for a night out, the cocktails in this place are strong and mind blowing and their skilled bartenders keep the drinks flowing. With a kitschy décor this dive bar creates an inviting atmosphere for all.
Old Sacramento has some of the best nightclubs and bars in California and the United States. If you want to travel to multiple clubs or throw your own bar crawl, book a charter bus rental in Sacramento! With classic cocktails, Vintage vibe and live music you are sure to have the night of your life at any of the clubs and bars above.