Famous People From Los Angeles, California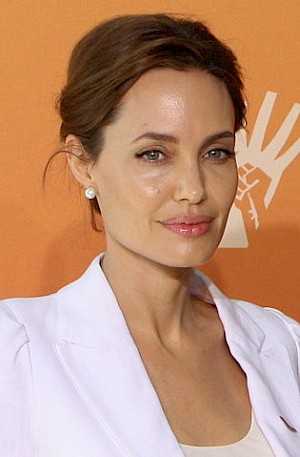 Throughout history, people with exceptional levels of ambition have been inspired to move here out of the sheer scale of opportunities for fame. It is a place of success and failure, but even those who came and failed to make their mark had children. Sometimes, the offspring grow up to channel the special innate talents of their parents and become world famous. Below you will find a list of famous people born in Los Angeles.
5 Celebrities from Los Angeles, CA
Angelina Jolie

the daughter of actor Jon Voight and Marcheline Bertrand, Angelina Jolie is a true daughter of Los Angeles. She is now 42 years old and arguably the most famous actress in the world. Having broadened her scope far beyond the realm of acting to include both filmmaking and humanitarian work, she has a reputation as being one of Hollywood's most upstanding personalities. Her face is one of the most widely recognized in the world, having modeled for fashion brands including Louis Vuitton and Mac Cosmetics. A tumultuous, on-and-off relationship with Brad Pitt had many people calling them the predominant power couple of Hollywood. Though they are currently separated, both Pitt and Jolie benefited (and arguably suffered) from the massive tabloid and media coverage which constantly followed their relationship. This partnership produced six children, sure to be followed closely as they grow up into future stars. Jolie is no stranger to the LA nightlife.

Leonardo DiCaprio

One of Hollywood's preeminent faces, Leo DiCaprio was born to George and Irmelin DiCaprio. Growing up as a child actor, he started out in television before making the transition to film, where he found immediate success as the star of What's Eating Gilbert Grape. Now 42, DiCaprio has enjoyed sustained success in the film industry since he made his mark as the star of James Cameron's Titanic. He is another Hollywood star who expanded his portfolio beyond the film industry, taking on stewardship roles that include extensive philanthropic activity and environmental activism. His latest films have scored him a slew of Golden Globe and Academy Award recognition for portraying complex characters such as Hugh Glass in The Revenant and Jordan Belfort in The Wolf of Wall Street. Celebrities like Leo use Los Angeles limos to travel around the area.

Gwyneth Paltrow

Now 44, is a decorated actress who won worldwide recognition following her performance in Shakespeare in Love which won her both the Academy Award and Golden Globe for Best Actress. Between 2003 and 2016, Paltrow was married to Coldplay singer Chris Martin and they have two children together. Gwyneth Paltrow is involved with a host of other projects besides film including a starring role on the television series Glee, as well as numerous philanthropic and activism related roles. She has narrated several children's audiobooks and is the worldwide face of perfume brand Estée Lauder.

Rashida Jones

Rashida Jones is the daughter of famed record producer Quincy Jones, Jr. and actress Peggy Lipton. At the age of 41, she has received critical acclaim for her portrayals on television, such as that of Ann Perkins on NBC's Parks and Recreation. Jones is also a notable screenwriter and has authored a comic book series called Frenemy of the State. She has been a spokesman for Dove and is passionate about philanthropic work, both of which have contributed to her strong personal brand and positive worldwide reputation.

Tyra Banks

Tyra Banks is among the foremost American television personalities, with a strong personal brand that has seen her transition from the modelling world into film and television roles. At the age of 43, her best-known TV role is as the creator of America's Next Top Model, an enormously influential TV modeling reality show which has a worldwide following. Concurrently, she has spread her influence throughout the entertainment world, appearing in the music scene and authoring books that have appeared in The New York Times Best Seller list. Tyra and her girls love going out with Los Angeles party buses!
Los Angeles produces personalities in a different class of fame Simply because so many famous and ambitious people live and breed here, it makes sense that Los Angeles has spawned some of the world's most famous personalities. If you want to see some celebrity homes and popular attractions, Price4Limo can help you book a Los Angeles charter bus company.
Every person included in this list is a member of the film or television industry and all of them are born in the 1970s. Now we can look to the offspring of this latest talented crop to carry on their parents' legacies and do amazing things for future generations.