Famous People From Bakersfield, California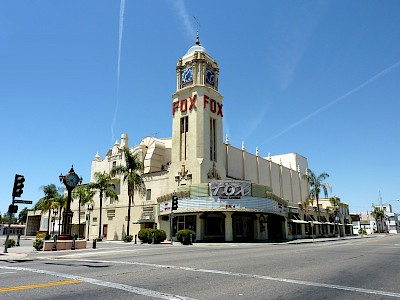 Have you ever wondered which celebrities were born in Bakersfield? Who are the actresses, actors, musicians, and sports stars that hail from this great city in California? To answer these questions, a short list of famous people from Bakersfield is compiled below, in no particular order.
Top 5 Celebrities from Bakersfield, CA
Robert Beltran

As a Mexican American actor, Robert Adame Beltran is well known for his roles as Commander Chakotay on Star Trek: Voyager and as Raoul in Paul Bartel's film Eating Raoul. For his role in Star Trek, he received a Nosotros Golden Eagle Award for the best actor in a television series. Robert has always been in the theater, from appearing in many productions to engaging in a series of classical drama workshops that focused on Shakespeare. He also works with the LaRouche Youth Movement of the Democratic Party and attends the Schiller Institute conferences to talk about classical drama.

Merle Haggard

Merle Ronald Haggard is a legend on the American country and Western music scene. This talented singer, songwriter, guitarist, fiddler, and instrumentalist has created the Bakersfield sound with Buck Owens and his band The Strangers. This sound is characterized by a unique twang of the Fender Telecaster, coupled with the "traditional country steel guitar sound", new vocal harmony styles, and a rough edge. You will hear Merel's music throughout the nightlife in Bakersfield.

Sunny Johnson

Sunny Sue Johnson will be forever remembered for her role in the 80's film Flashdance. However, she first appeared on the television series Baretta and had an appearance on an episode of Charlies Angels too. Not to mention all her roles in films, like in The Night the Lights Went Out in Georgia or the spoof Dr. Heckyl and Mr. Hype.

Jerry Quarry

Jerry Quarry was an American heavyweight boxer, nicknamed "the Bellflower Bomber" or "Irish", and was one of the most popular fighters in the sport. His most famous fights were against some of the world champions, like Jimmy Ellis, Floyd Patterson, or Muhammad Ali. Quarry ended his professional career with a record 53 wins, 9 losses, and 4 draws against some of the toughest heavyweights of his era. He also became a Hollywood actor, appearing in numerous television roles and garnering a recurring character on the show Adam-12. If you are a boxing fan and want to go to the next local event, hire a Bakersfield party bus rental.

Derek Mears

Mears is an American actor and stuntman, renowned in the horror movie industry for his role as Hawes in Hatchet III and Jason Voorhees in the Friday the 13th reboot. For his character as Jason Voorhees, he did a lot of research on child development to understand the role. Derek likes to understand his character and get into his roles, this may be because of his love of acting and improv comedy. If you want a roll like a celebrity book a limousine from Price4Limo.
This is not an exhaustive list of famous people born in Bakersfield, but it does show how much talent comes from this city in California. There are tons of other famous people that were born in Bakersfield, including George MacArthur, David Benoit, or Patricia Annette Olson. If you want to visit some of the local celebrity homes, book a Bakersfield bus charter and start a tour today! Keep your eyes peeled for more great talent coming from this amazing city nestled in the heart of California.