Budget Hotels in San Diego, California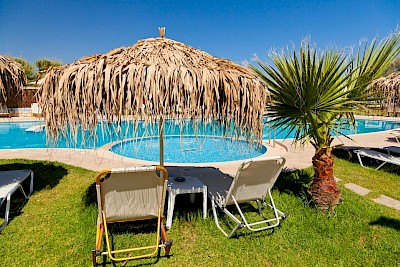 There are plenty of budget hotels in San Diego most of which are located near popular attractions and beaches. With over 1500 hotels, all of which are suitable to accommodate the huge number of tourists in the region, you should not have a hard time looking for cheap accommodation during your stay. Their low prices do not portray poor services, as some are located on beachfront property while others serve special cocktails. Below are five budget hotels in San Diego that you should give a try when visit this great city.
5 Affordable Hotels in San Diego, CA
We take a look at 5 top-rated hotels and what they have to offer.
The Pearl Hotel

Established at 1410 Rosecrans St. San Diego, CA 92106, the Pearl Hotel is one of the most affordable hotels you can find good accommodation when visiting the region. The Pearl Hotel is located between downtown San Diego and Shelter Island. It is also close to the airport, Gaslamp Quarter and other tourist attractions. During your stay here, you get authentic, warm, and intimate accommodation at a pocket-friendly price. There is a captivating restaurant and bar to make your evenings lively, not to forget the private cabanas and the vibrant poolside. If you need a limo service to pick you up or take you to the airport we can help!

Del Mar Motel on the Beach

Del Mar Motel on the Beach is at 1702 Coast Blvd, Del Mar, CA 92014 and despite its small size, it offers you a great view. If you want to lodge in a place, you have quick access to the beach, restaurants, and numerous shops, then there is no other better place than in this hotel. They have a great relaxing area plus charcoal BBQ which are free to use at your convenience. This is a great place to crash after a long night of celebrating on a party bus!

Inn by the Sea La Jolla

Located on 7830 Fay Ave, La Jolla, CA, Inn by the Sea has a great view where you can view the boats and the sea at large without leaving the comfort of the restaurant. It has friendly customer services and offers amenities such as free Wi-Fi, free breakfast, indoor pool, laundry services, and air conditioned rooms. You, however, have to pay for parking fees. They have large rooms and are located near several attractions sites such as the Contemporary Art Museum which is 4 minutes' walk away.

La Jolla Beach Travelodge

Travelodge is located at 6750 La Jolla Blvd, La Jolla, CA 92037 and the rooms are available at affordable prices depending on the room selected. The rooms have access to free Wi-Fi, cable TV, and has a year-round swimming pool. It is a walk away to the beach and also neighbors SeaWorld. There is plenty of parking here for out-of-towners coming in with charter buses or motor coaches.

Dolphin Motel

Located on 2912 Garrison St, San Diego, CA 92106, the Garrison Hotel is at the heart of the Point Loma San Diego. It is your go to hotel if you are looking for clean rooms but on a budget. The hotel is close the San Diego International airport and also in proximity to Fisherman Landing, Ship Terminal, Gaslamp District, and San Diego Port Cruise Ship Terminal.
Regardless of which part of San Diego you are visiting, you should find an affordable hotel to accommodate your family easily without having to break the bank. Despite their low prices, these hotels offer quality amenities, which make your stay worthwhile.