Budget Hotels in Sacramento, CA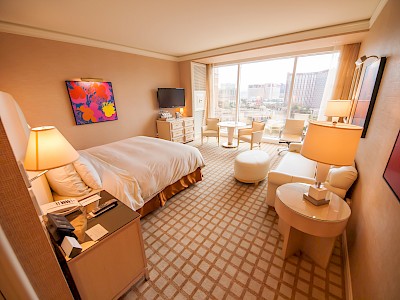 Traveling has become so much easy especially with the rise of hotels and recreational resorts. You can now go wherever you wish, whenever you wish, with the car service airport transportion of a place to stay. One of the biggest determinants while choosing a hotel to stay in, is definitely the pricing. Though some hotels are overpriced for their services, you can find a great hotel that offers all the necessary amenities you require during your stay, and at an affordable price too. In Sacramento, California, there are many hotels to choose from, which not only lowers the price but also gives you variety and quality. Below is a list of budget hotels in Sacramento.
5 Affordable Hotels in Sacramento, CA
Hawthorn Suites Sacramento

321 Bercut Dr, Sacramento, CA 95814

Located five minutes from the Amtrak train station and the Old Town Sacramento, Hawthorn Suites is truly an excellent hotel that offers quality yet pocket-friendly price. Some of the key services they offer include a free trip from the airport and a free daily continental breakfast. Each room has the basic necessities –flat screen TV with cable channels, microwave, fridge, a coffee machine and a bathroom with free toiletries and a hairdryer. Some of the suits also have a kitchen.Other popular facilities include; free parking, family-friendly rooms, free Wi-Fi, non-smoking rooms and an ATM. And all these for prices as low as $90. This hotel has a large parking lot that can accomodate charter buses and tractor trailers.

Quality Inn Sacramento

818 15th St, Sacramento, CA 95814

This hotel is situated on an ideal and centered location, just a block from the Sacramento Convectional Centre and other major attractions around. Quality Inn offers modern rooms with exceptional service and staff. The roomsare each fitted with coffee machines, a desk, ironing equipment, and an en suite bathroom. The hotel also has free Wi-Fi and free continental breakfast. In addition, they have a seasonal outdoor swimming pool. The hotel is best suited for travelers who would like to learn more about the town's history as it's surrounded by myriad historic attractions. You can enjoy all the above for prices as low as $95.

Arden Acres Executive Suites and Cottage

2421 Clay St, Sacramento, CA 95815

The Arden Acres Executive Suites hotel is located a couple of minutes from the State Capitol, and basically at the heart of Sacramento. The suites are ravishingly furnished to give you a sense of home away from home. The cottages have fully equipped kitchens with all the necessary cutlery and utensils. There is also free Wi-Fi, and for extended stays, a full housekeeping service. The resort is located minutes away from major historic attractions and major roads. The resort has a pet-friendly policy, non-smoking rooms, and free parking. For prices as low as $150, it's true value for money.

Vagabond Inn Executive Old Town

909 3rd St, Sacramento, CA 95814

This resort is located at the center of Sacramento, with proximity to the State Capitol, and the California State Railroad Museum. Key to the resort's service is a complimentary buffet for breakfast and a section where you can make your own waffles. They also have an outdoor pool as well as a whirlpool. Other turnkey features include; a free airport shuttle, non-smoking rooms, and a fitness center.You can enjoy the deluxe resort for as low as $150. Need transportation services? Let Price4Limo find the the perfect Sacramento party bus rental or limousine.

Good Nite Inn

25 Howe Ave, Sacramento, CA 95826

Situated close to the State Capitol building, Good Nite Inn has a sun-heated outdoor pool and rooms that are not only classy but comfortable and air-conditioned. The rooms are also fitted with a work desk, cable TV with premium film channels and free toiletries in the bathroom. The property also has a vending machine, laundry facilities and the service desk is attended round the clock. If you want to grab a bite to eat, some of the best restaurants are close by. Finally, the property has special facilities for disabled guests. The hotel is located on 25 Howe Av. Sacramento and you can enjoy their facilities for prices as low as $200.
There you go, you can now plan your travels accordingly and get a budget hotel that has all the amenities you require while maintaining your price range. A few other factors that you might want to keep in mind while choosing the ideal hotel include; proximity to specific or preferred amenities and special offers the hotels might have. Also, you might want to book a hotel in advance as most tend to give a better offer package. Do enjoy your stay.