Best Restaurants in Bakersfield, California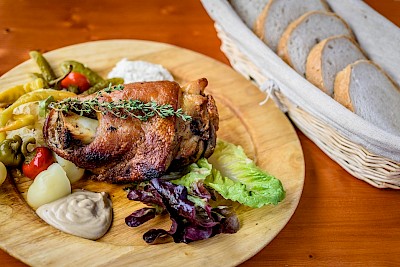 If one mentions Bakersfield, what first comes to your mind is the U.S oil industry. This is because, being part of Kern County (the largest oil supplier in the entire country), Bakersfield is associated with oil and gas than hotels and restaurants. Moreover, the city is a home to some of the historic Arts, events and culture that draws so many tourists. This means that there must be hotels and restaurants to cater for such services.
Top 5 Restaurants in Bakersfield, CA
Noriega Restaurant and Hotel

525 Sumner St., Bakersfield, CA

The restaurant has a long history. It first served as men's boarding house prior to 1940. Due to poor business performance then, the boarding house was sold to a French Immigrant, Juan Elizalde and his wife who kept the name Noriega but transformed it into a hotel. Noriega restaurant was officially opened in 1940 and has served the locals with traditional recipes ever since. It is a good place to visit and if you want a taste of Basque culture, then Noriega's is the place to visit. Because of this rich history coupled with good customers' reviews, Noriega Restaurant occupies the top most position on our list. Price4Limo can arrange transportation including limo rentals and Bakersfield party buses for all size parties.

24th Street Café

1415 24th Street, Bakersfield, CA

For a long time, 24th Street Café has been recommended by the locals as the place to eat some breakfast or a nice quick warm meal. This is mostly suitable for those on a road trip. It is known for his best meals and customer relations to the extent that it has always been rated the second best by the California Reader's Polls.

Hodel's Country Dining

5917 Knudsen Dr., Bakersfield, CA

The restaurant is widely recognized for its buffet, which it had served his clients ever since, especially those along the 99 Freeway for close to 40 years now. It also regarded as the best place for homemade salads, cinnamon and hot entrees. And from the accounts of its frequent celebrity guests regarding the service delivery and product quality, there is not even a doubt as to why Hodel's Country Dinning falls on the third position on our list.

J's Place Restaurant

2681 Calloway Dr., Bakersfield, CA

The restaurant is not just family owned but is known for its family recipes. It is one of the best family joints in the city. Therefore, whenever you feel like taking your family out, then J's Place is the place to visit. The restaurant occupies the fourth place in our ranking from online polling and customers' reviews.

Narducci's Café

622 E 21st St., Bakersfield, CA

Bakersfield City's culinary world is not complete without Narducci's Café. The Restaurant is located on 622 E 21st St., Bakersfield, CA, USA. Originally referred to as Amestoy Hotel, Narducci's Café is widely known for its Italian Basque cuisines. Therefore, if you need a popular stake such the 10$ Thursday steak, then Narducci's is the place to visit.
It suffices, therefore, to conclude that Bakersfield City has some of the historic hotels not just in the State of California, but also in the entire country. Most of these restaurants have cultural as well as family recipes appropriate for those in road trips and family outings. There are several restaurants in this city, but the ones briefly described above serves as the top five according to our analysis. If you want to experience them all, hire a Bakersfield charter bus company and start your very own tasting tour!