Winston Salem Limo Rental
Enjoy southern hospitality and travel comfortably in a Winston-Salem limo rental. A classy southern town like Winston-Salem deserves a classy ride like a Lincoln stretch limo. Imagine pulling up to the theater and stepping out in your Sunday best, with the rest of the patrons wondering if you're some sort of celebrity. Just hit all your favorite local spots without worrying about any of the details of having a car.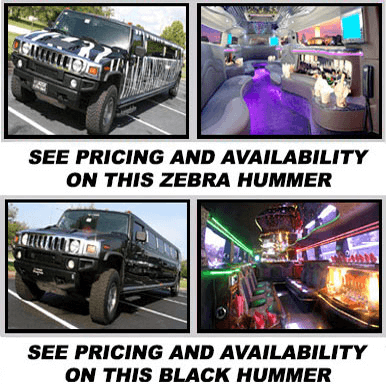 Cheap Limos Winston Salem NC
You might think Winston-Salem limousines are just for special occasions, but think again. Any night out, any fun event, any time friends get together can become super special with the simple addition of pink limo rentals. Since Winston-Salem is known as the "City of the Arts", it just makes good sense to break out that pretty dress or nice suit to enjoy the fine arts offered by this city. Enjoy an opera at the Piedmont Opera Theater or the Winston-Salem Symphony at the Stevens Center for the Performing Arts (27101). Stroll the many galleries in the art district near Sixth and Trade Streets. Don't forget to check out the University of North Carolina School of the Arts for a wide variety of offerings. If you're more likely to put on a jersey than a suit, then Winston-Salem has plenty of opportunities for you, too. For some Minor League Baseball, go see the Dash at BB&T Ballpark. In the spring and summer, put in your earplugs and head to Bowman Gray Stadium (27107) for the NASCAR Dodge Weekly Series. In the fall, that same stadium hosts Winston-Salem State Rams football. The Lawrence Joel Veterans' Memorial Coliseum is home to the city's collegiate basketball teams.
For a little nightlife, you can choose from a beer at Finnigan's Wake Irish Pub, a glass of wine at Sixth and Vine, dancing at Ziggy's, or a wide variety of other possibilities. If you're coming in from the suburbs like Clemmons, Lewisville, Pinnacle, King, or Stanleyville for a night on the town, you might consider getting a ride home with an Escalade limousine service Winston-Salem. After a few drinks, the road to High Point, Lexington, or Greensboro can seem a whole lot longer and more treacherous. Leave the driving to somebody else and get a head start on a good night's sleep in the back seat.
Winston Salem Hummer Limo
Choosing from a fleet of Winston-Salem limos has a whole lot of other perks as well. When you go out with a big group of friends, you don't have to round up a bunch of drivers who have to clean out their cars. You can just pile everybody in the back of one big Excursion limo rental and everybody gets to ride together.
Imagine not worrying about how to get places or where to park or when to fill up the gas tank. You just hand all the responsibility to the driver and enjoy your night out. Your friends will bow down to your brilliance. They'll probably also chip in to cover the cost. Winston Salem limo prices aren't as bad as you might think, but if everybody shares the cost, it's even easier. Check it out.

Price 4 Limo
Reviews
Rating:
8.6
out of
10
with
262
ratings